SVC Samba leads the parade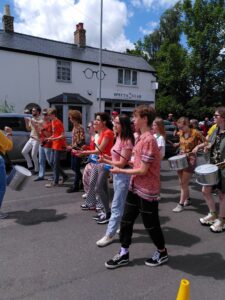 Well done to SVC Samba who led the parade at Waterbeach Feast last weekend. Over an hour parading round the streets making music all the way. We loved it, what a fantastic day!
If you missed SVC Samba at the Waterbeach Feast, don't worry as you can catch them at the Shelford Feast and Whittlesford 1000 celebrations. A reminder too that pupils in Year 9 upwards are all welcome to join Samba in school on a Friday afternoon.