School identity
The College is committed to the wearing of school uniform, and we work hard with our young people to maintain it, looking to parents to support us in this.
We believe that school uniform helps us to foster a strong sense of school identity. More than that, however, we believe it also goes some way towards establishing social equality.
Uniform items can now be purchased from our online supplier www.swischoolwear.co.uk. Parents will need to register with SWI, and uniform orders are sent directly to parents.
See the downloads section below for our uniform policy, a guide to SWI and uniform prices.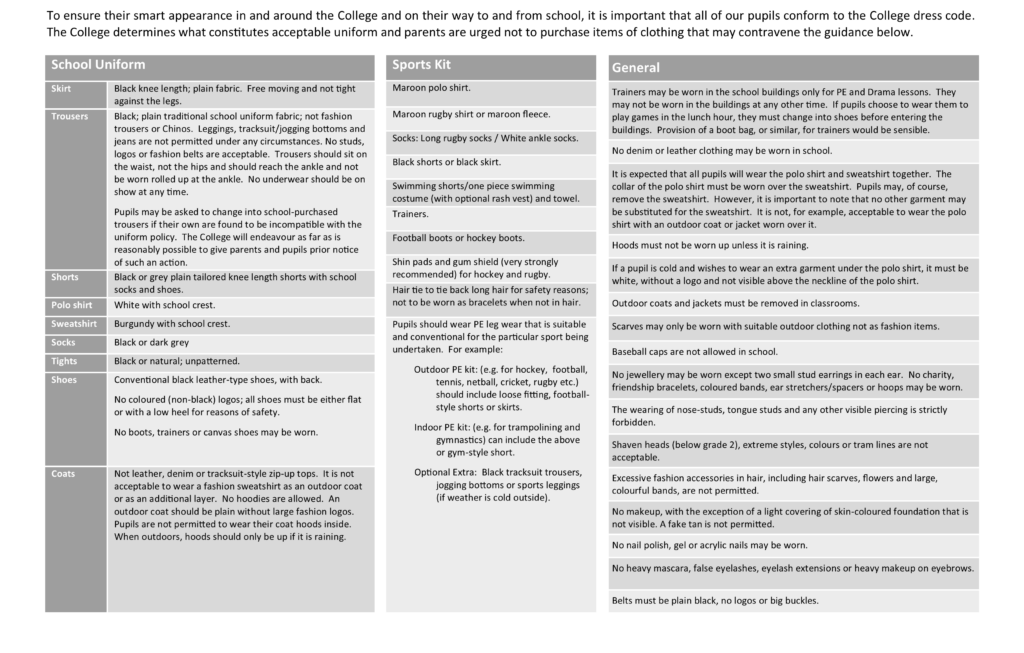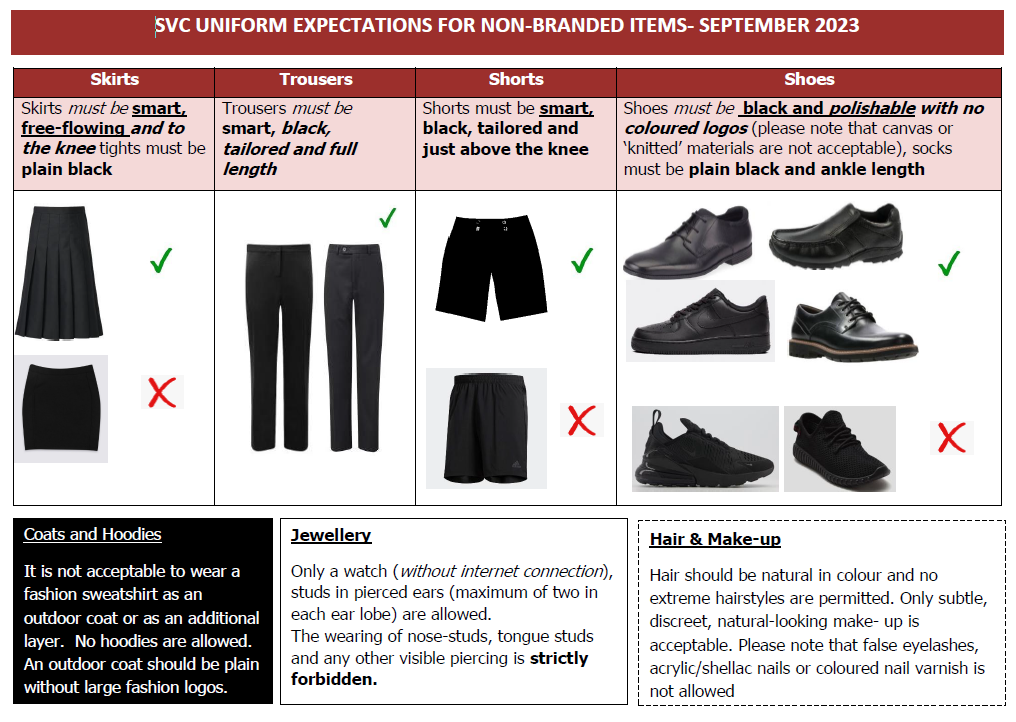 Second-Hand Uniform
The College has a good supply of second-hand uniform.  Parents can request items using this Google Form which is monitored on a weekly basis by our admin team.  If we have the item/s they can be collected from reception by pupils or parents.  A voluntary suggested payment of £2 per item can be made via Wisepay. If you have second-hand uniform items to donate, please drop off clean items, in good condition, to reception.
Termly second-hand uniform sales (swap shops) will also take place at the College and will be publicised via the Weekly Parent Communication.