PE Fixtures – U16s Hockey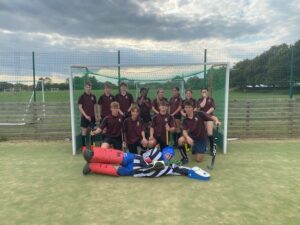 21/09/22: Sawston Village College played a brilliantly fast-paced game of hockey against St Bede's on Wednesday afternoon. Sawston showed great strength in their team, with brilliant communication and team work to support new players. They secured 7 goals and only lett in 1!
Our scorers were; Toby. W (3), Cammy (2), Barney (1), Josca (1). Great work, everyone!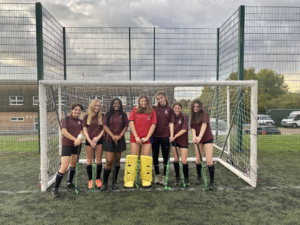 28/09/22: Sawston Village College played a mini tournament against Netherhall and St Bede's. The won their first match, beating Netherhall Bs 3-0. Our scorers were; Faith L (2), Janelle B (1).
The second match was another win, beating St Bede's 1-0. The goal was scored by Amelia S (1). The final game was an incredibly tight and well fought game, conceding a late goal ending in a narrow 0-1 loss to Netherhall As.

Teachers' POM: Amelia Sims
Players' POM: Keria Collinson, nominated for her epic debut as goalkeeper.